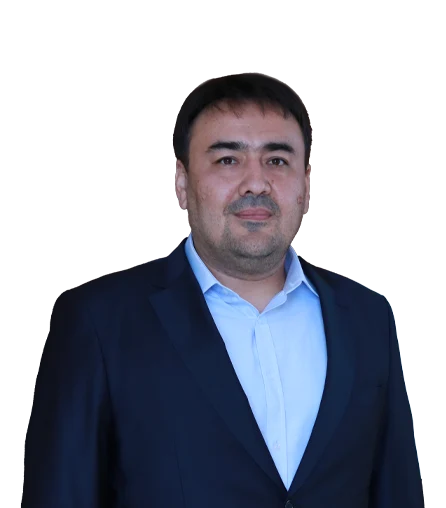 Member of the board
Bakhtiyor Usmanov
Uzbekistan
Bakhtiyor Usmanov has been a Member of the Board of GAAPO, the Global Alliance of Authors and Performers Organizations, since 2023.
Bakhtiyor Usmanov has been the Executive Director of SIIP, the Chamber for the Protection of Copyright of Authors, Creators and Performers of the Republic of Uzbekistan since 2021.
Working in the financial field, he was a decision-maker in the creative industry. In 2009, his abilities were recognized, and he was appointed as a creative director of Oriat advertising company. A few years later, in 2014, Bakhtiyor Usmanov started working as the Director General of Oriat Broadcasting Company. He has played a crucial role in developing the company. Today, Oriat takes leading positions in the broadcasting field.
Bakhtiyor Usmanov obtained his bachelor's and master's degrees in the financial field from the Tashkent Financial Institute. Also, he studied international copyright law at the WIPO Academy.
Information